Topic: "MSPnet Academy: The multi-dimensional nature of mathematics instructional quality"
Topic Posts
MSPnet Academy Discussion
January 22 - February 5, 2013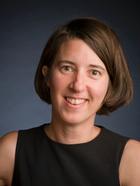 Heather Hill
, Associate Professor, Harvard Graduate School of Education
In this webinar, we will present first results from a study that examines how teacher mathematical knowledge, their mathematics teaching, and other key variables relate to student outcomes. This study features quantitative analyses with a sample of 250 teachers and their students, as as well as more exploratory analyses of teachers with high and low VAM scores. We find that several dimensions of mathematics teaching appear both related to student outcomes and distinct from one another, suggesting that mathematics teaching is multidimensional in nature.
Discussion forums have been archived, posting is no longer available.
This topic has 6 posts, showing all.