MSPnet Academy
The MSPnet Academy will include a series of Webinars from leaders in the MSP community and beyond on topics that will address STEM teaching and learning, policy, and professional development. Each Webinar will be followed with a two-week online discussion with the presenter. Webinars will be recorded and archived on the site.

Webinar Follow-up Discussion Dec 2 - 26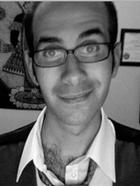 Presenter:
Emmanuel Schanzer,
Bootstrap Program Director
Description:
In this webinar, Emmanuel Schanzer, explores the literature and current research in the field of algebra education and programming, while discussing the highly-popular Bootstrap program.

Past Webinars