Topic: "MSPnet Academy: Computational Thinking from a Disciplinary Perspective"
Topic Posts
MSPnet Academy Discussion
January 16th - 30th, 2018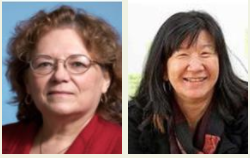 Presented by:
Joyce Malyn-Smith
and
Irene Lee
This is a follow up discussion to the January 16th MSPnet Academy Webinar.
(Webinar recording will be available 1/17/2018.)
Webinar Description:
What does computational thinking look like from a disciplinary perspective? What tasks are computational thinking-enabled students of science engaged in when thinking computationally? How does this connect with activities and expectations of computational scientists? This webinar shares a new framework for exploring computational thinking from a disciplinary perspective and some of the implementation strategies used by disciplinary teachers to engage students in CT.
Discussion forums have been archived, posting is no longer available.
This topic has 7 posts, showing all.