Topic: "MSPnet Academy: The Impact of Engineering Design on Elementary Teacher and Student Learning"
Topic Posts
MSPnet Academy Discussion
October 31st - November 14th, 2017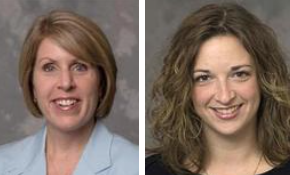 Presented by:
Brenda Capobianco
,
Science Learning through Engineering Design (SLED) MSP
and
Tamara Moore
,
EngrTEAMS: Engineering to Transform the Education of Analysis, Measurement, and Science in a Team-Based Targeted Mathematics-Science Partnership
This is a follow up discussion to the Oct.31st MSPnet Academy Webinar which is now available as a recording (see link below).
Webinar Description:
The Next Generation of Science Standards (NGSS Lead States, 2013) require teachers to integrate both science and engineering practices. At the heart of engineering practices is the engineering design process - a signature approach to solving ill-structured, authentic problems situated within specific constraints and criteria. Since 2012, teachers across the nation have started to transition from teaching science through inquiry to teaching science using engineering design. Consequently, there is a need to identify effective instructional approaches using design as well as measures to examine the impact these approaches have on student learning. In this webinar, we will present two unique approaches to implementing engineering design in the grades 3-8 science classroom and further explicate the impact these models have on both teacher and student learning. Participants will be introduced to two complementary models of engineering design; explore effective approaches to engineering design-based science teacher professional development; learn about discourse tools to employ while teaching science through design; and gain access to cross-disciplinary resources strategically designed to improve student learning.
To learn more about these projects and to download slides click "Background Material" below.
Discussion forums have been archived, posting is no longer available.
This topic has 2 posts, showing all.
Welcome

Hello everyone
Thank you for participating in the webinar. Please feel free to ask questions regarding the role of engineering design in the elementary school setting.
We invite your questions and feedback.
Brenda
Welcome from the EngrTEAMS project
Hi all-
We are looking forward to talking with you about engineering design and the pedagogies involved in doing meaningful engineering design-based STEM integration at the elementary level.
Best,
Tamara