Topic: "Developing the next generation science standards: A conversation with Achieve"
Topic Posts
MSPnet Academy Discussion
September 27 - October 11, 2011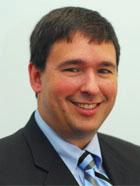 Stephen Pruitt
, Vice President for Content, Research & Development at Achieve
Work is progressing to develop the Next Generation Science Standards. This informational session will provide an update on the development of these standards, how science educators can be involved, and implications for science teaching and learning.
Archives for this academy
Discussion forums have been archived, posting is no longer available.